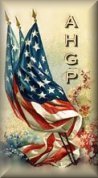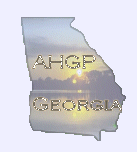 Welcome to Jefferson County
Georgia AHGP
---

Jefferson County, Georgia History
Jefferson County was created in 1796 from Burke County and Warren County Georgia. Louisville is the county seat and the first permanent capital. It was also the first site where the government buildings were owned by the state. Savannah had served as the capital from Georgia's colonial period. For a short time Augusta was temporarily the capital city, while a new town Louisville, was being built in what was then the frontier. This new town would become the capital by an act of the General Assembly passed 26 January 1786.
On the 12th of January 1796 was the marked date of the first session of the General Assembly in Louisville. It was begun and held at the town of Louisville in the County of Burke. Jefferson County was created.
Jefferson County was home to many Scotch-Irish in which they founded Queensboro before the Capital era days.
The General Assembly in 1766 had passed an act to encourage settlers to come into the province and granted 1,800 pounds sterling for this purpose. George Galphin and John Rae had advertisements appearing in the newspapers in Ireland during 1766 telling about this wonderful new country and the township which would be established. Galphin would send a ship for the settlers. By 1768 no Irish had arrived to live on the land reserved for them. They had refused to leave their native soil until their passage was paid and land laid out free of expense to them.
Thus was the beginning of the township Queensboro as nearly 100 immigrants arrived in Savannah in December 1768 aboard the ship "Prince George." Another 200 came in 1771.
Jefferson County is rich in history with many families migrating on to the west and south of it. Many of the Jefferson County families asked for passports to the Alabama area and finding new land populated the west.
In 1995 a new Society was formed with the name of Jefferson County Historical Society. They will be glad also to help people with the history and families of Jefferson Co. Their address is PO Box 491, Louisville,GA 30434-0491. They hold their meetings at the Public Library.
---

- Off site


- On this site


- Future
---
Jefferson County Links | Jefferson County Lookups | Jefferson County Queries

Jefferson County Surnames


Jefferson Co.Wills


Jefferson Co.Marriages A - E


Jefferson Co.Marriages F


Jefferson Co. Marriages G - L


Jefferson Co.Marriages M - R


Jefferson Co.Marriages S - Y


K.K.K. LETTER to Will Jenkins

Georgia's Slave Population in Legal Records: Where and How to Look (an introduction to courthouse resources)

15 Aug 2023


The Buffalo Barracks Historical Web Site


Migration Web Site


Korean Casualties


Topographical Map Site


Sumner Page


Jefferson County Tradgey/Whitaker
Jefferson Co. List Group
Anyone wishing to subscribe to the List group of Jefferson Co. GA just put Subscribe in the body of the message and nothing else. Turn off tag line.



War of the Rebellion


USGenWeb Archives Civil War Pensions Project-Georgia


Georgia Books


Georgia Lookups


Census-Online


Avera,Georgia


Jefferson County Library


Historical Maps
GAGenWeb Links | Other Georgia Links
Genealogical Books For Sale
New Jefferson Co.GA Cemetery Book

James Williams Will


Isaac & Bryant Lamb Will


Charles King Will


Lois Coffer Index of Queensboro


Pool Hall Will


Samuel Clements Will


Sarah Alexander Will


Anthony Hancock Will


James Bigham Will


Richard J.Brown & William Whigham Will


Mrs.Mary Whigham & Dr.David Lowery Will


Register of Free Negroes of Jefferson Co.


African-American Surname page
Census on Line

---