The "Empire State" of the South and home of one of the 1st USA Gold Rushes!

About Georgia's History and Genealogy Project
Georgia Governors - Colonial to 1902
---
Community Announcements
---

GA Unknown Co. Query Page


Archived Unknown Queries


GA Records - On Line

Georgia Census Records

Georgia Census Records - us-census.org

Slot and Tab Tombs - If you know of any cemeteries that have similar type stones, please let us know.

Tomb diagram
---

Surname Research Help Page

Postcards

Many Helpful GA Links
---

Native Americans

GA Military Records

GA Civil War Query Forum

African Americans
---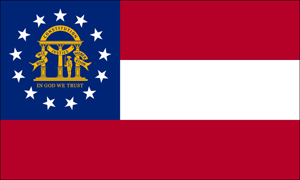 GA AHGP Regions

Want to help the Georgia AHGP?
We need County Coordinators, Lookup Volunteers, and Transcribers. Even if you can help only a few hours a week.
If you desire to join us please contact: Tim Stowell


World War II 333rd Signal Company Troop Carrier Wings
---
State Coordinator
Tim Stowell
Regional Coordinators
County Coordinators

Our Neighbors
AHGP
Alabama | Tennessee | North Carolina | South Carolina
South Carolina - 2 | Florida | Georgia
USGenWeb
Alabama | Tennessee | North Carolina | South Carolina | Florida

Friends

Heart of Dixie
---
You are visitor
since 5 Sep 2011 -- thanks for stopping by!

There were 24,247 visitors to our previous host from 24 Jun 2004 to 1 Sep 2011.
---
Last updated: 5 Sep 2011
Maintained by Tim Stowell
Copyright 2004-2011