---
Dr. Gibbs.
------------
Dr. Levi Gibbs was born in Tolland, Mass., and when a young man, in company with his sisters, Mary and Amelia, removed to New Woodstock, Madison Co., N. Y., where he began the practice of medicine about the year 1817. Marked success attended him for a great many years. He then removed to Cazenovia, where he gave most of his time to the law, having prepared for that as well as for the medical profession. He was known as "The Honest Lawyer."
Early in life he married Content Bumpus, of Nelson, N. Y. To them were born two children, Frank and Charlotte, who were educated in Cazenovia Seminary, both being graduated from that institution.
After practicing the profession of his father for a few years, Frank felt himself called to the ministry, and at last accounts was rector of an Episcopal church in the west.
Charlotte married James Watts, son of Judge Watts, of Putnam Co., N. Y., and by his death was left a widow while still a young woman, and latter married Joel Holcomb of New York City and died in that place.
Many years after his wife's death Dr. Gibbs married Mrs. Goodrich, who still survives him, being nearly one hundred years of age. His sister, Mary, became the wife of Clark Taber, spoken of in the Taber sketch. Amelia married Abel Bissell, after having been a seamstress in the village of Cazenovia for many years. She was the third wife of Mr. Bissell and survived him nearly a year, dying April 3, 1879 at their home in Belmont, N. Y.
------------------------
Taber.
------------
Clark Taber, father of B. Wellington and Loyal C., was born in Little Compton, R. I. He was one of seven sons of Philip and Mary Gibbs Taber. His brother David was father of Darius, Warren, George, David, Mary and Alma. Their home was east of New Woodstock, near the old turnpike. Another brother, Peleg, was a cooper and lived at Belmont. His son, Jabez G. was twice married and had two children by each marriage. His last wife was Betsey Curtis, daughter of the pioneer, Edward Curtis. Her two children were Julia Warner, living in New Woodstock on the road to Shed's Corners, and Helen Bacon, who died several years ago, leaving three children.
Clark Taber and his brother, Nathaniel, for many years owned and operated the Taber Mills, now known as Judd's Mills. There were at that time both a saw mill and grist mill. These were burned while the Tabers owned them, but were rebuilt. As there were no insurance, and the books were all destroyed with the mills, the brothers were poverty-stricken, but still had courage and persevered quite successfully. In the house just west of the mills and blacksmith shop, both Wellington and Loyal were born.
In 1832, Clark Taber purchased the farm still known by his name, and owned by his descendants. There he and his wife, Mary Gibbs Taber, lived and died. Mrs. Taber was born in Tolland, Mass., and came "Up West," as it was then called, on a packet boat with her sister, Amelia and brother, Dr. Levi Gibbs. The latter was a prominent and successful physician in New Woodstock, and later in Cazenovia. Mrs. Taber was a loyal member of the Methodist church of New Woodstock, a noble mother, and a very intelligent woman, able to converse understandingly upon all current topics. For many years previous to her marriage she taught school, and is still remembered as a teacher in New Woodstock. Mrs. Taber died March 28, 1858, aged sixty-two, and Mr. Taber January 16, 1862, aged seventy-two.
Their son, Wellington, remained on the old homestead until three and a half years prior to his death which occurred July 12, 1885, aged fifty-seven. He was both a good farmer and an excellent mechanic, working at his trade as millwright much of his time, employing men to do the farm work. At the time of his death there was hardly a mill within twenty miles that did not contain his work, as well as many farther away. In 1881, he and his wife, Amanda Ward Taber, moved to Cazenovia, and at his death she removed to her daughter's near Rippleton. Their daughter is Mrs. Charlotte Taber Perkins, wife of Charles H. Perkins. To Mr. and Mrs. Perkins were born two sons Wellington Taber, whom God called home when less than nine months old, and Charles Taber Perkins, now attending Cazenovia Seminary.
Loyal, second son of Clark Taber was a natural mechanic and left home at the age of eighteen, being employed in the engine works of Wood & Morse, of Eaton, N. Y. Within a few years he became a member of the firm, and the manufacture of the Wood, Taber & Morse engine was successfully continued until the death of Mr. Taber, which occurred at his home in Syracuse, January 12, 1892, when he was aged fifty-nine years. He left a widow, Mary Smith Taber, and three sons, Wellington W., Loyal C., and Claude.
---
Judson.
------------
Abner Judson came to New Woodstock from Connecticut in 1818. He built the house where Alfred Judson now lives. He lived to the age of eighty-three. His oldest son, Alfred, settled in Pontiac, Mich., when that country was new, buying and selling lots, and afterward living on a farm near Pontiac. He reared a large family, two of whom went to China as missionaries.
Nathan Judson married a daughter of Elisha Webber and resided on the farm now owned by Ed. Webber. Their children were Lodusky, Louisa, Lucius, Lester, Lutina and Laugusta.
Another son, Isaac, lived in New Woodstock on the homestead. His children were Mary Jane, born 1839, Martha, 1844, and Alfred, 1848.
Mary Jane married Amos Haley, and had two children, Kate and Daniel. Mr. and Mrs. Haley lived in New Woodstock for many years, but now have a home with their son, who is the proprietor of a steam laundry in Auburn, N. Y. Their daughter, Kate, is the wife of J. C. Gray, and resides in Cortland, N. Y.
Martha Judson married John Bellinger, and lives in St. Clair, Mich.
Alfred married Anna Peek, and has always lived in the old homestead. They had one son, DeMont, who is now a resident of Auburn. Mrs. Judson died in 1883, and Mr. Judson married for his second wife, Mina Hart of Fabius.
------------------------
Barnard.
------------
The name of Barnard has been associated with New Woodstock, since 1825 when the widow Barnard came here from New Hartford, N. Y. She afterward married Benjamin Virgil, and lived on the farm now owned by Luther Smith. She had three sons and three daughters. One daughter, Sarah Simmons, lived in New Woodstock several years, then removed to Michigan. The sons were Lacy, who married Enoch Stowell's daughter and moved to Cattaraugus County. James studied medicine with Dr. Stephen Collins, was ready to begin practice, but was taken ill with fever and died at the age of twenty-four. Gurdin was a lad of ten when he came to New Woodstock. In 1842 he married Polly Gage and bought the farm where his mother lived, also buying additional land. He afterward sold to James Allen and bought the original Isaac Morse farm. Their four children were born in their first home. Lucian enlisted in the Civil War in the 114th Regiment, was promoted to Corporal, December 30, 1863, and was instantly killed in the battle of Pleasant Hill, April 9, 1864.
James G. was born in 1844. In 1868 he married Judith Wallace, and for two years lived on the farm opposite his father, once a part of Isaac Morse's farm. This he sold in 1870 to M. C. Thomas and bought the farm of his father-in-law, George Wallace, in the town of Fabius, where he lived for thirty years and then moved into the village. He has been assessor in Fabius fifteen years, and is now serving his fourth year as supervisor.
Mr. and Mrs. Barnard's four children are George, of Syracuse, May [Fuggle,] who lives near Delphi Station on the late M. W. Richmond farm; Frank, who lives on the farm in Fabius, and Maude [Vincent,] who lives with her parents.
The two daughters of Mr. and Mrs. Gurdin Barnard were Hattie and Julia. The latter married Oliver Stanton and died at the age of thirty-two, leaving a son and daughter. Deacon Barnard died in 1878. Mrs. Barnard and daughter, Hattie, remained in the old home three years. At the end of that time Hattie married John Freeborn, and since then Mrs. Barnard has resided with her.
------------------------
Thompson.
------------
Jarvis J. Thompson, whose ancestors were of Dutch and Scotch origin, came to Cazenovia when a young man, and located on a farm of one hundred forty acres which had been acquired by his father, Gideon Thompson, who was a resident of Beekman, Dutchess Co., N. Y. Mr. Thompson married Jane Brownell. Their children were DeWitt C., deceased, Caroline [Pratt, Tucker,] Gideon, Luther B., A. J., Jane A. [Elmore, Doughty,] deceased; and George W., deceased. Mr. Thompson died in 1877 at the age of eighty-one. George W., left two sons. Hamilton resides on the old Card farm at Union. Jarvis at Union Corners.
Gideon married, in 1872, Mary Stockham, of Fabius. She died in 1899. His sister, Caroline now resides with him on his farm, which is situated on the west road to Cazenovia.
In 1861, Luther Brownell Thompson married Joanna, daughter of Aaron Wagner of Cazenovia. Their daughters are Jennie E., who married the late Norton S. Hull, of Norwich; Hattie E., wife of Herman Woodworth of Cornwall-on-the-Hudson; Fannie E., wife of Rev. Adelbert Chapman of New York City, and Cora A. Thompson.
Mr. Thompson's farm was once owned by Daniel Damon, who came from Massachusetts, and was one of the earliest settlers in the town.
A. J. Thompson, youngest son of Jarvis Thompson, resides on his father's farm.
------------------------
Ellis.
------------
Harvey S. Ellis was born in Long Meadow, Mass., in 1802. At the age of fifteen, he was apprenticed to a cooper in Stafford, Conn., where he married Dimis, daughter of Elias Chapin, and then came to New Woodstock about 1822. He lived in the old "meeting house," as it was called, and in the Cleveland house until 1826, when he purchased land of Oliver Stanton, on the Floodport road, finished clearing it, set out maple trees and fruit trees and built a home, into which he moved the last of December, 1828.
In 1851 his wife died, leaving five children, the eldest a lad of fifteen. Oscar F. Ellis, now of Wellsboro, Pa.; Harriett S. Estes, of Wyoming Co., N. Y.; Caroline L. Catlin, of Wellsboro, Pa; Royal, whose home adjoined his father's, and who died in 1885 at the age of fifty-six, leaving one son, Clarence, of San Angello, Texas, and George W., of Stephens Point, Wis.
Mr. Ellis married Minerva Chapin, a younger sister of his first wife, who had made her home with Mrs. Ellis for some years while she taught school or worked at her trade as tailoress for the sum of twenty-five cents a day. While working for this price, one of the neighbors suggested that she ought to be able to lay up $100 a year. Mr. and Mrs. Ellis had one daughter, Ellen Gage Schusler, of Wellsboro, Pa.
Sometime in the Fifties, they bought the "Uncle Roswell Savage" place, consisting of a house and lot on the corner of the street where he lived, (now called the Lura Curtis place), an orchard opposite the Ellis homestead, a piece of woodland at Floodport, and still later a piece of land called the "Loomis lot" below the Ellis bridge, from all of which he cleaned the stumps and underbrush. This made a fine farm which he loved and which he took great pride in keeping neat and in good shape until his death in 1883. He was eighty-one years old.
Mr. Ellis was a busy man, doing good work in his cooper shop which was just north of his house as was also his cider mill, where the school children thought the cider was the sweetest and the horses which turned the old sweep to grind the apples the crossest they ever saw. In those days he employed several men in the shop, for he was teamster for the New Woodstock Glove Co., and also drew goods for the merchants. His big bay horses, Bill and Charlie, were familiar objects on the road between New Woodstock and Syracuse or Chittenango, the nearest railway stations. He was an active member of the M. E. church, also a strong Abolitionist and one of the conductors of the underground railroad of slavery days. He was not afraid to give his opinion on the questions of the day, no matter whom it hit. Owing to a difference of opinion, Ralph Knight, when keeper of the keys, once locked Mr. Ellis out of the Methodist church.
Royal H. Ellis, second son of Harvey Ellis, married Mary E. Barber, a milliner who was living in the Huntley house now owned by P. E. Jaquith. They afterward lived in the Lewis house while he was building his home on land adjoining and once owned by his father. He learned the cooper's trade from his father and the carpenter's trade from Warren Taber. Royal was chorister and organist at the M. E. church for about twenty years. He was justice of the peace for several terms, and was a member of the Masonic Lodge of Cazenovia.
------------------------
Slocum.
------------
The first representative of the Slocum family to settle in New Woodstock was Isaac, who came from Nelson with his wife, Sabrina Scott Slocum, and two daughters and a son. Until his death he resided about a half mile south of the village, on what is known as the upper road.
The daughter Lydia, who married Sampson Morse, died some twenty-six years ago. One son George, who resides in Cortland, survives her. Susan, the younger daughter, died at an early age. The son George, with his wife Mary Alvord, resides on the farm southeast of the village, originally owned and cleared by Samuel Smith and Mr. Hendryx, but bought of the widow of Moses Smith in 1865. Two sons, Charles and Henry, lived with them; one daughter is married, one is a teacher.
Isaac was followed twelve years later by a younger brother, Joseph, who settled south of the village. Later he moved into the village, and finally spent his last days with his son Lyman, who lives on a farm east of the village. His wife, Elvira, who is mentioned elsewhere, survives him, at the age of ninety-six.
His son Oliver, who was a soldier, died about twelve years ago. He had two sons, who live on farms west of the village. The daughter, Mary, wife of Warren Lee, lives at the old home in the village. They have three sons and two daughters.
The two brothers, Isaac and Joseph, were born in the state of Rhode Island. At present, their descendants contribute about thirty people to the population of the town.
---
Thomas.
------------
Mansier Green Thomas, born 1798, was a native of Richfield, N. Y. He was brought up a farmer, taught school a few terms, peddled tinware two and a half years, was merchant at West Woodstock eighteen years, then returned to farming. At the age of seventy, he moved to Cazenovia village where he died fourteen years later. He was a man of great industry, a marvel of exact honesty, an abolitionist, a temperance man and a sincere Christian.
In 1820, he married Susan Starkweather, who died in 1822, leaving one son, Lorenzo S. Thomas. In 1828, he married in Fabius, Lucy Conable, of Bernardston, Mass., and soon after moved to West Woodstock. Mrs. Thomas received part of her education at Deerfield, Mass., Academy. She taught school for years, mostly near Fabius where she joined the Freewill Baptist church, receiving license to exercise her gifts in public meetings. In the early and later years of her life she was a Methodist, believing in full salvation, and so powerful in prayer and exhortation that her counsel was often sought. Mrs. Thomas is also remembered for her ingenuity.
Their eight children, four of whom died young, were born in West Woodstock. Their fourth child, Joseph Conable Thomas, born 1833, graduated in 1860 from Cazenovia Seminary; from Northwestern University at Evanston, Ill., in 1866; and afterward from Garrett Biblical Institute. A part of the time during these years he taught in Cazenovia and Illinois. In 1854 he was licensed to exhort and a year later began his work as a Methodist preacher. For nearly three years he was chaplain of the 88th Reg't. Ill. Vols. His health failing he gave up preaching and was on the Christian Advocate editoral staff several years. He is now in New York employed in library work for the Methodist denomination.
Mansier Conable Thomas, the sixth child of M. G. and Lucy C. Thomas, [1837-1894,] lived nearly all his life within a mile of his birthplace. He was a prosperous farmer and a man highly respected, holding several town offices. In 1862, he married Anna, daughter of Mason and Harriet [Keeney] Blanchard. They had three children; Harriet, who died at sixteen, Mason B., and Gertude. The son received his education at Cazenovia Seminary and Cornell University, and is now a successful teacher of biology at Crawfordsville, Indiana. Prof. Thomas is the author of a manual of Plant Histology and other books which have been accepted as text books in schools in Mass., and other states. The younger daughter married Bert Chapman and now resides at Marathon. They have one son, Howard T. Chapman.
Susan Thomas was two years younger than her brother Mansier. She had great literary ability, teaching school before she was fourteen years old. At the age of eighteen, she taught in Savannah, Ill., receiving $50 per month. She was a student of Cazenovia Seminary in 1858, graduating two years later, when twenty-one, from the five years' course, taking the scholarship medal. She became preceptress in Governeur Wesleyan Seminary the next year when her health failed, and she died of consumption in 1863. She was a person of genial manners and strong influence.
Mr. Thomas' youngest child was Delia Green Thomas, born 1843. She taught a short time and then, at the age of fifteen, entered Cazenovia Seminary. In 1863, she married W. C. Merkley and moved to Illinois. Her daughter Lena died when five years old, and her son Clayton, a fine scholar, died at the age of fifteen. Mrs. Merkley is now with her brother Joseph in New York.
The Thomas family were noted for their literary ability, conscientiousness and strong religious sentiments.
------------------------
Churchward.
------------
Runyon R. Churchward was born in Seneca county, N. Y., in 1813, and died in Fabius, in 1876. In 1841 he married Abby Ann, only child of Levi and Marie S. Pope, who died in 1849, leaving four children. Mrs. H. B. Chapman and Mrs. E. R. Cunningham are the only ones living.
Mr. Churchward moved from DeRuyter in 1856, and bought of E. Seymour the farm known as the Churchward farm, now owned by Benoni Barrett. One daughter, Mrs. Chapman, owns the farm directly west of the old home and the other daughter, Mrs. Cunningham, lives east on the adjoining farm. The farm owned by their maternal grandparents, Mr. and Mrs. Pope, was taken by the state when DeRuyter reservoir was built. That portion remaining, called Pope's Island, still belongs to the heirs. Mr. and Mrs. Pope, when they were "drowned out," moved to West Woodstock, buying what is now called the Atkins house.
------------------------
Cunningham.
------------
Doctor Hugh Cunningham came to Cazenovia from Shulesbury, Mass., in 1827. In 1839, his son William L., purchased the farm now owned by Edwin R., who was born there in 1843. In 1861 he married Maria J. Churchward, and in 1870 Frank L. was born, who married Miss Lena A. Wallis in 1891. They have two sons, Wallis C. and Edwin L., and reside in the village of New Woodstock. Frank L. was postmaster and deputy-postmaster for six years, and is now connected with the store of Jaquith & Miller.
The family were originally from Scotland, and were naturally musical. Three generations have played upon instruments together in several instances, and the different musical organizations have always had representatives from this family.
Mrs. Etta J. Freeborn, sister of Frank L. Cunningham, died in 1900.
------------------------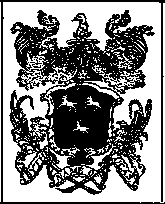 Lucas.
------------
The Lucas family originated in France, but migrated to England, where they bore the arms above represented. They migrated eventually to Middletown, Conn. William, the first of whom there is any record, was one of the first settlers of that town. He was married in that place to Hester Clark, July 12, 1866.
William Lucas, the fifth William in line, was four years in the Revolutionary army, and was wounded and a prisoner in the old Sugar House in New York, in the winter of 1780. He lived in Simsbury, Conn., also in Sandisfield, Mass., whence he removed to Berkshire, Tioga county, N. Y., thence to Madison county. In 1794 he married Jane Brown, of Blandford, Mass., who was born, December 20, 1765, and died April 16, 1836. Their children, nine in number, were born in Blandford, Mass., as follows:
Corintha, born May 20, 1795, died 1896. William, January 7, 1797, died 1860. Samuel, May 8, 1799, died 1803. Robert, October 25, 1800, died 1847. Lucy, May 25, 1802, died 1899. Samuel second, May 11, 1804 died 1847. Roxana, August 28, 1806. Lovador, November 6, 1808, died 1867. Jane, July 31, 1810, died 1811.
William Lucas bought of Jeremiah Gage in 1865 a part of the farm now owned by Seymour Lamunion, for $574. The place was first sold by Pieter Van Eegen, Hendrick Wollenhoven and Walrave Van Heukelom by John Lincklean, Attorney, to Parley Webber. He sold to Jeremy Stimson in 1818, and he in turn sold to Walcott Justice in 1827. Two years later Joseph Justice bought the same premises and in 1831 Walcott Justice and wife sold to Jeremiah Gage. William Lucas sold to Luther Hunt in 1841, consideration $1,000. R. W. Richmond bought it of Luther Hunt in 1850 for $1,100.
William Lucas died August 9, 1842, aged eighty-two years, and is buried in New Woodstock. Lucy Lucas, also buried there, is the oldest person in the cemetery, having reached the age of ninety-eight.
W. F. Lucas, a grandson of William Lucas, is a prominent citizen of Cazenovia, N. Y., an extensive dealer in general farm produce, hay, straw, wool and live stock.
------------------------
Fuller.
------------
Ebenezer and Hannah [Howe] Fuller came from Connecticut in 1800 and purchased a farm in Nelson, near the Cazenovia town line. This became known as the "Fuller farm," remaining in the family until sold to Seymour Holmes in 1866.
Mr. and Mrs. Fuller's nine children were born on the farm.
Mary, 1801-1824.
Erastus, married Lucretia Gilbert, living on the old Gilbert farm north of his birthplace, and dying in 1873. Their only living child is Truman, of Cazenovia.
Harriet, married David Smith, Jr.
Emily, married Orange Hill of Delphi.
Terrel married Jane Card of Cazenovia.
Dwight married Jane Merrick of Cazenovia.
Ralph married Mary Ann Webster of New Woodstock.
George, who married in Kinderhook, is the only one of the nine children living. His home is in Pulaski.
John H., married Wilhelmina, daughter of Thomas Tucker. Their only daughter died in infancy. His second wife was Susan G., daughter of Dwight Gardner, of Sheds. Their three children died in infancy. In 1854 Mr. Fuller adopted Ella S. Ham, then one year old, niece of his first wife. In 1874 she married Irving A. Savage, of New Woodstock. They have two children, Carrol H., and Laura I., who live with them in Syracuse.
Erastus and John Fuller were associated with Johnathan Smith and Wells Richmond many years in buying live stock, buying annually many thousands of dollars worth. John Fuller stayed on the home farm, his parents living with him. His mother died in '47 and his father in '58. In 1866 Mr. Fuller came to New Woodstock, dying there June 7, 1890, on his eighty-first birthday.
------------------------
Richmond.
------------
Roswell Wells Richmond, son of Roswell and Thankful Wells Richmond, was born in 1813 on Richmond Hill, two miles south of DeRuyter. When eighteen years of age, he bought his time of his father for two hundred fifty dollars, and possessing the confidence of business men, he commenced buying wool and live stock on borrowed capital. Theodore Warner, an elderly Quaker, living in DeRuyter, appreciating "the boy's" ability and judgment, was his first partner in business. Ezra Benjamin, of DeRuyter, was in company with him two years.
In 1835, Mr. Richmond married Caroline Hart, and soon after became associated in business with her father, "Squire" Abram Hart, one of the early pioneers of DeRuyter. In 1838, he removed to Syracuse, and in company with his brother-in-law, Henry P. Hart, kept a grocery on the towpath during the enlargement of the Erie Canal.
In 1842 Mr. Richmond exchanged his Syracuse property with John Benjamin of Shed's Corners and altered the house thus obtained into a "tavern," the first ever kept in that place, taking Frank Burgess as partner. Mr. Richmond disposed of his interest in the hotel to Mr. Burgess in 1847 and moved to New Woodstock, remaining in that place until his death in 1872. During the quarter of a century of his residence in New Woodstock, he was closely identified with its business interests, and was associated with Jonathan Smith, Erastus Fuller and John Fuller in buying wool, live stock and real estate.
In 1857 Richmond and Smith bought wool for Obadiah and Elias Thorne, of Skaneatles. The financial panic of '57 caught the Thornes and caused their failure. Richmond and Smith were on their paper at the time for $30,000, a fact which caused them much anxiety until all was satisfactorily arranged with the creditors.
Mr. Richmond was widely known and is still remembered as a business man in Madison and adjoining counties. He always believed in partnership, as, he said, when there were losses there were more to share them.
His family consisted of one son and four daughters. Frances married Henry S. Gorton and lives on the farm familiarly known as the Wells farm. Nancy married Gilbert deClercq of Cazenovia, and now lives in Lebanon, N. Y. Mary1 lives in the old home with the mother, and Carrie, who married Albert S. Preston, lives in the historic old red schoolhouse, which became the property of her father and Thomas Worlock, when no longer used for school purposes.
The only son, Adelbert G. Richmond, early manifested a desire to become a business man. Before he was thirteen he entered the general merchandise store of T. M. Avery at New Woodstock, as clerk. His father thought him too young to leave school and persuaded him to resume study. He did so for a short time and then again returned to the same store, then managed by Baum & Stanton. At the age of seventeen, he entered a bank in Chittenango, N. Y., in less than a year becoming teller. He remained there three years, then went into the Mohawk Valley Bank, remaining there as teller three years. In 1862 General Spinner, United States Treasurer, summoned him to Washington, where he became paying teller. It is recorded that Mr. Richmond and two other men of like positions, one busy day during the civil war, paid out over the counter seven million dollars. The fractional currency issued during the war was first given to the public through the hands of Mr. Richmond.
In 1865, Mr. Richmond became cashier of the Canajoharie National Bank, acting in that capacity twenty-eight years. In 1893 he was elected president, and in 1895 he became also president of the Fort Plain Mechanics' and Farmers' Bank, serving both institutions until his death in 1899, at his mother's home where he was enjoying a brief visit.
Mr. Richmond was, like his father, a self-made man. The motto of the Richmond family, for ten generations, "Resolve well and persevere," became his watchword, and although handicapped by his limited early education, he became known as a man of broad culture. In whatever he undertook his interest was unflagging. Botany, Archaeology, old china, each received his attention and fine collections were the result, particularly of Indian relics. Mr. Richmond was adopted by the Onondaga Tribe of Indians and given the name of "Con-ne-shon-go" which means "Keeper of the Law" and was honorary curator of New York State at the time of his death.
The Richmonds are of English descent. John Richmond, born 1594, came to America from Ashton Keynes in 1635, and settled in Taunton, Mass. The ancestors of the New Woodstock Richmonds afterward moved to Rhode Island. The grandfather of R. W. and M. W. Richmond was a Baptist preacher in Cherry Valley and Fairfield, N. Y. A daughter of John Alden married into one branch of the Richmond family.
---------------------------------------------------------------
1 - Publisher's note: One of the writers of this history; a graduate of Cazenovia Seminary, where she won the prize for excellence in mathematics in the year of her graduation.
---
Mrs. Caroline D. Richmond.
Mrs. Caroline D. Richmond was the second child and oldest daughter of Abram Hart and Nancy Gillet. Her grandfather, Thomas Hart, was a Revolutionary soldier, and her grandmother, Ruth Payne Hart, a sister of Elisha and Samuel Payne, the founders of Hamilton, N. Y. From a genealogical record in Mrs. Richmond's possession, embracing ten generations, we learn that Jonathan Gillet and his brother, Nathan, came to America in the ship Mary and John in 1630, and settled in Dorchester, Mass. Jonathan and family removed in 1635 to Windsor, Conn. Simeon Gillet, one of the children of the fifth generation, was Mrs. Richmond's great-grandfather and was the first person who died in the town of Eaton, N. Y. His daughter, Dorcas Gillet, married Lewis Wilson, and was the first person married in that town.
The record further states that Simeon Gillet was born in Wintonbury, now Bloomfield, Conn., October 16, 1744, [Old Style], baptized, October 23, 1744, died January 17, 1796, in Eaton, N.Y., [New Style.]
Caroline Hart was born in DeRuyter, August 31, 1813. Her early years were spent in useful employments. At the age of fourteen she spun the yarn for fifty yards of carpet, preparing all the warp and filling. She had a good common school education, and wishing to teach, she went before Ira G. Barnes, Dr. Ira Spencer, and David Maine, of DeRuyter, for examination. These men were what were in those days called Inspectors. Obtaining a certificate, she taught on Quaker Hill, Clark Hill, Richmond Hill, and also in Georgetown and Otselic. As was the custom then, she "boarded around," teaching in the summer for six shillings per week and in winter for twelve shillings. One of the events she distinctly recalls is having rye pancakes for breakfast and taking them to school and eating them cold for her dinner. Often, however, instead of eating them herself she fed them to the colts that were pastured near the school house. The evening meal was also usually composed of rye in some form.
In 1835 she was married to Roswell Wells Richmond, and lived three years in DeRuyter, then moved to Syracuse, living there four years. During her life in Syracuse, the Erie Canal was enlarged, and the tunnel on the New York Central Railroad was built. Mrs. Richmond saw the first train of cars that entered the city. The powder explosion, when thirty lives were lost and many people maimed for life, happened while she lived there and is well remembered by her. In 1842 her home was at Shed's Corners.
In 1844, when Richmond and Burgess kept the hotel at Shed's Corners, there was a severe storm and the roads were badly drifted. The farmers from New Woodstock, Erieville, Georgetown and DeRuyter turned out to clear the roads, meeting at Shed's Corners. Those from Erieville were followed by a man and his wife who made no acknowledgment of the assistance of the men. Some of the party, resenting the ingratitude of the couple, too a two-gallon keg of oysters from their sleigh, and emptied it, replacing the keg in the sleigh. Mrs. Richmond cooked the oysters, not knowing how they were obtained. Walter Ackley, one of the party, in after years, when meeting Mrs. Richmond would frequently refer to her cooking stolen oysters. In 1847 the family moved to New Woodstock, remaining here since that time.
Mrs. Richmond and Frank G. Hart of Waitsburg, Washington, are all that remain of the ten children that composed the family. With the exception of the four years in Syracuse, Mrs. Richmond's life has been spent in Madison county, and more than a half century in the quiet little village of New Woodstock. Notwithstanding her eighty-seven years, her mind is still active; the daily paper is read with interest, and the leading events are thoroughly understood.
------------------------
Gorton.
------------
Prominent among the early settlers of Rhode Island was "Samuell" Gorton, born at Gorton, England, in 1592. He was a clothier in London and emigrated to America in 1636. Getting into trouble with the Plymouth authorities in 1637 because of vigorously defending his servant who had committed the sin of smiling in church, Mr. Gorton was obliged to leave the colony. Trouble in other localities decided the "Gortonists" to move out of the jurisdiction of Massachusetts. In 1642 Mr. Gorton purchased of the Narragansett Indians land then known by the Indian name of Shawmet, afterward called Warwick for the Earl of Warwick. Gorton and his followers were not allowed peaceable possession, and so went to Boston under promise of fair treatment. Their claims were ignored and they were tried for heresy and imprisoned, Gorton nearly losing his life. The next General Court in 1644 set them at liberty. The same year Gorton became a Magistrate at Portsmouth, and also secured from the Narragansetts a cession of their lands to England for the formation of a state where all might enjoy religious freedom. He was one of the corporators of the state of Rhode Island under the first charter, and in 1645 was commissioner to England in its interest. Successful in his mission, the people honored him with the successive offices of Assemblyman, Judge, Senator, and in 1651, President or Governor. He died in 1677 leaving three sons and six daughters.
Descendants of "Samuel Gorton" who have lived in New Woodstock are Sally Gorton [Gaylord], second wife of Isaac Morse, who was here in 1816, and Mr. and Mrs. P. R. Gorton, who were in the place from 1838 to 1854. The spirit of religious liberty shown by Samuell Gorton was apparent in P. R. Gorton of the sixth generation, as was shown in letters of commendation given when he was clerk of the Baptist church at a time when sectarian feeling ran high. These letters, in which the applicants were "affectionately dismissed" were attributed to his liberality and desire to promote Christian unity. A year after he ceased to be clerk, a resolution was passed by the church that the two letters given at that time as passports to a church of another denomination should not be considered a precedent for future action.
Three brothers of the seventh generation of Gortons came to New Woodstock later. David Allyn Gorton in 1854 as a carriage maker and was employed by S. E. Morse. He remained in the place three years. He is now a physician in Brooklyn. He is also a man of literary ability, having written several scientific and philosophical works.
Charles B., the youngest brother, entered the army and died during the civil war.
The second brother, Henry S. Gorton, came to New Woodstock from the town of Mayfield in 1855 on his eighteenth birthday. He learned the carriage maker's trade of his brother, during the year, receiving his board and nine and a half cents per day. In 1856 he received thirty-six dollars for the first six months' work, and one hundred fifty dollars for nearly four months' work in Fayetteville for Zebediah Harris. He then returned to New Woodstock and worked for S. E. Morse at different times, and in a shop with O. P. Perry until 1867, when he built shops of his own. He carried on an extensive business in wagons and cutters until 1885 when machine-made work made the business unprofitable.
Since 1881 he has been interested in farming and now owns and lives upon the farm owned at different times by B. F. Hatch, Orville Wells, Richmond, Fuller and Worlock.
Mr. Gorton has aided the village in the past by his business enterprise and in 1896 he built on McKinley street one of the most modern and convenient residences which the village possesses. He married in 1861 Frances A., daughter of R. W. and C. D. Richmond.
------------------------
M. W. Richmond.
------------
Matthew Wells Richmond, fifth child and third son of Roswell and Thankful Wells Richmond, was named after his maternal grandfather, Matthew Wells, one of the early pioneers of DeRuyter, who took up a farm of more than two hundred acres, which is now owned by James Hunt.
After he was eighteen years of age, his home, for several years, was with his brother, R. W. Richmond, at Shed's Corners. When twenty-three, he married Elizabeth Smith, who died when their only child, Carrie, now Mrs. Albert Stanton, was seven years old. He then married Irene Perkins, of Cazenovia. His third wife was Mrs. Arminda Wells, of DeRuyter, who brought her three children into the family. Julia, now Mrs. Charles B. Maxson, of Westerly, R. I., Ada, who became the wife of the late Henry D. Maxson, and Wilfred D. Wells, who married Mina, daughter of the late Mr. and Mrs. E. W. Gunn, of this place. Their home is in New London, Conn. His last wife, Harriet G. Hart, died in 1899, surviving him less than two weeks.
Mr. Richmond went to Union Valley from Sheds Corners, where he kept a store one year. In 1853 he came to New Woodstock. His first home was the farm now owned by Seymour LaMunion. He then purchased of Mrs. Philena Abbott that part of Isaac Morse's farm now owned by Mr. Mead. In 1865 he bought the Seth Savage farm near Delphi Station, where, with the exception of two years spent in DeRuyter, he lived until his death in 1899.
------------------------
Henry Payne Hart.
------------
Henry Payne Hart, son of Abram Hart and Nancy Gillet was born in DeRuyter June 6, 1816. He married in Salina, N. Y., January 16, 1839, Mary Bunker, whose birthplace was Poughkeepsie, N.Y. She was the daughter of Alexander Bunker, who once owned DeRuyter Springs. The Bunkers were Quakers, and Mrs. Hart was therefore a birthright Quaker. Several years after her marriage, two Quaker women visited her and wished her to say she was sorry she married Mr. Hart as he was not a Quaker. As she refused to do so, she was dropped from the Quaker church.
Mr. and Mrs. Hart lived three years in Syracuse, and Mr. Hart rode on the first New York Central passenger train that entered Syracuse.
Eleven children were born to Mr. and Mrs. Hart; four died in infancy. Charles H., married Dr. Whitford's daughter of DeRuyter. He died near Syracuse, in June 1895. George E., of New Brunswick, N. J.; Milton B., died in Brooklyn, April 8, 1882, Helen C., [Mrs. E. L. Bennett,] of Bridgeport, Conn., Frank G. and Fred A., of New Brunswick, N. J.; Mary E. Connor, died in Brooklyn, December 2, 1887. Mrs. Hart died in DeRuyter, March 17, 1856. September 15, 1857, Mr. Hart married Harriet Gardner, daughter of Dwight Gardner of Sheds Corners.
Mr. Hart was for many years a prominent merchant in DeRuyter. In the spring of 1856 he purchased and occupied the Fisk farm near New Woodstock. He was very patriotic, and when the Civil war began, his three eldest sons joined the army, Charles and George in the Third New York Cavalry, and Milton, though only sixteen, enlisting as drummer boy in the seventy-sixth New York infantry. Charles was afterward first lieutenant in the First United States Colored Cavalry. He took part in fifty-six engagements and was confined in Libby prison three months. George E. was orderly for General Sedgwick.
In 1862 Mr. Hart accepted a position in the New York Custom House, removing his family to Brooklyn. In the fall of 1868 he purchased a fruit farm near New Brunswick, N. J. After living there a number of years he sold the farm and went into business in New Brunswick. From there he went to New York city where he died November 19, 1880. His wife survived him, and afterward became the wife of Matthew Richmond, of New Woodstock. She died September 24, 1899.
------------------------
Henry Warner Slocum.
------------
In the winter of 1847-8, Henry W. Slocum taught in the old red school-house at New Woodstock, going to West Point as a cadet in July, 1848. The patience, self-control and just dealing acquired in teaching were a fit preparation for military life. Graduating at West Point in 1852, he was commissioned Second Lieutenant and assigned to duty against the Seminole Indians in Florida.
He came to New Woodstock in 1854 and married Miss Clara Rice, their acquaintance dating from their student days at Cazenovia Seminary. For three years the home of Mr. and Mrs. Slocum was at Fort Moultrie, S. C. They then came to Syracuse, Mr. Slocum resigning his commission as First Lieutenant and taking up the practice of law. He invested money in some city lots now called Slocum Avenue. During this time, he served one term in the Assembly, and as treasurer of Onondaga County.
When the Civil war began he tendered his services and became colonel of the 27th, N. Y. Volunteers. He was severely wounded in the thigh, July 21, '61, at Bull Run, which was his first battle. August 9, he was promoted to Brigadier General, and the 4th of July, '62, saw him commissioned Major General of Volunteers. Through the war Slocum's bravery and wisdom were acknowledged.
After the war, he resided in Brooklyn, practicing law and serving three terms as congressman. He died in 1894, aged nearly sixty-seven years. His wife, who is remembered as "a woman of noble character and personal charm," survived him a few years. The memory of such parents is a priceless heritage to their three children.
------------------------
Lester Lewis.
------------
Lester Lewis, now a resident of Nyack, N. Y., has led an eventful life. He was born in Pratt's Hollow, N. Y., January 1, 1837. His father, George Lewis, moved with his family to New Woodstock in 1847, when Lester was a lad of ten. The following winter he attended school in the old red school-house, Henry W. Slocum, afterward Gen. Slocum, being the teacher. Mr. Lewis considered Henry Slocum the best teacher he ever had and an excellent disciplinarian.
Although Lester liked a share in all the fun, he was a favorite with all who wanted the help of an active boy, and he was never out of employment. While still in his teens he left New Woodstock for Birmingham, Conn., remaining one year, thence going to Flushing, Long Island, where he learned the trade of tin-smith of his uncle, Henry Lewis. His brothers, George and Everett, were already in Flushing. George became foreman after learning the trade, and afterward, with Everett as partner, built up a prosperous trade which he still continues. Everett died in Flushing in 1894.
The monotony of such a quiet life did not suit Lester and he went to sea, taking several voyages, one to the West Indies and at another time going to London.
In 1861, Mr. Lewis enlisted as a member of the 83d N. Y. Volunteers. He was taken prisoner in the second battle of Bull Run; was paroled, and in company with another soldier, made his way home from Ohio, with scarcely any money, some of the time riding on the cars, and walking when they could not get a ride, receiving good treatment throughout the whole of the journey until they reached Chittenango. Being exchanged, Mr. Lewis served the remainder of his time in the Ninth Regt. N. Y. State Militia.
After having been honorably discharged from the army, Mr. Lewis joined the police force in New York City in 1864. He served twenty years, retiring on half pay in 1884. Mr. Lewis is six feet three inches in height and is a man of fine physical proportions. While he was in the metropolitan police service, he was chosen out of a force of three thousand policemen as a model for a statue, which was placed in Cypress Hill Cemetery, Brooklyn.
Mr. Lewis is now acting as special policeman in the Empire Building, corner of Broadway and Rector New York City. He was married in 1861 to Harriet J. Ellis, and has two children. He has a retentive memory and relates many interesting reminiscences. His father, George Lewis, was by trade a tanner and currier and will be remembered by many as he resided in New Woodstock twenty-seven years, dying in 1874. He was a large man and two of his sons resembled him. Lester Lewis relates that at one time his father would smoke and chew tobacco at the same time. One day it struck him that it was a foolish and unhealthy habit. Using a favorite interjection, he exclaimed: "Jocks, I will never smoke nor chew tobacco again!" and he kept his word.
Besides the father and mother, the Lewis family consisted of three sons and five daughters. Celia, who married Edward C. Wellington, is the only one residing in New Woodstock at the present time. She lives in the old home on Mill Street.
------------------------
Henry M. Kellogg.
------------
Henry M. Kellogg was born in Williamstown, Oswego county, N.Y., August 16, 1841. He is the son of the late Jeremiah and Eunice Kellogg and the youngest of five children. His father was the owner of a woolen mill in Pulaski, Oswego county, where they removed when Henry was an infant. Later they resided at Union Square, removing to New Woodstock in 1848. Mr. Kellogg purchased a woolen factory, cloth dressing and dyeing establishment in this village where he carried on the business for years. The factory has long since disappeared. It was run by water power, and was located on the south bank of the stream opposite where the willow trees now stand, west of the stage road from Woodstock to Cazenovia, below the red grist mill owned by William Pierce.
He purchased a small cottage opposite the gravel bank, next door to Samuel Walker's, where the family resided for years. South of the cottage was a two-acre field, through which a street running west has since been opened. The Thurber family were the next neighbors on the south, John Thurber and Henry being playmates. Henry attended the district school opposite the watering-trough on the road to Shed's Corners. Among the teachers he remembers particularly, Mr. Chase, Wm. Gunn, and Lyman Larrabee. The old school house was heated with a wood stove, and one cold winter day when the wood was green and covered with ice and snow, the fire would not burn, so Teacher Larrabee gave the girls a recess. Mustering the boys into one rank according to height, the tall ones on the right of the line, and arming each with a stick of green wood, he gave the command, "Forward, march!" and moved his column in single file with wood at "right shoulder shift" down the principal street, of the village to the woodhouse of Col. Bell, one of the trustees. There, exchanging the green wood for some of the Colonel's dry maple, the column marched back through town with its load of dry wood, and studies were resumed.
Among his schoolmates were John Thurber, Ralph Tucker, Henry and Windsor Gunn, George Slocum, Calvin Lamb, Benny Freeborn, Will Hubbard, Lester Judson, Walter and John Cadogan, Lester Lewis, Adelbert Richmond, Henry Fulton, Henry and Austin Smith and Jim Young. The pastor of the Baptist church for eight years was Elder Fulton, and during his administration the church prospered wonderfully. Very successful revival meetings were held and hundreds were converted. The factory dam was the place selected for the immersion of these converts. No postponement of the baptisms on account of weather. He used to assist in cutting holes through the ice to reach the water where delicate women as well as strong men were immersed, even in zero weather. For years an old elm tree marked the spot where these baptisms were held, in the rear of the home of Widow Davis. Among the converts was one of his sisters, Sarah Lurena. She afterward married William Naylor and settled in Ohio. His older sister Caroline married Sylvester Watson, and also made her home in the west. Both sisters are now living and often speak of their "dear old home in New Woodstock." His father died in 1854, while in Texas on a visit. His remains were brought back and buried in the old churchyard, and afterward removed to Cortland where they now rest beside those of his wife Eunice, who died in 1892.
Henry began his mercantile life in the grocery store of Ezra Jenkins, on the corner east of the hotel kept by Orrin and Artemus Smith. Soon after he was made deputy postmaster under James Knight in the store of Jerry Bell on the corner opposite Squire Lathrop's. While sleeping in the chamber of the store, it became his duty during the political campaign of 1856 to take care of the banner which was suspended from Bell's store to Squire Lathrop's. The banner bore this inscription: "Republican nomination for President and Vice-President --- Fremont and Dayton."
These early lessons in Republican politics have stuck by him ever since, and from his first vote, cast as a soldier in the army when away down in the woods of Alabama, for Abraham Lincoln, to his last vote for his comrade, William McKinley, he has always voted the Republican ticket. He has been invited frequently by his old friend Joe Coley to "come over on the Lord's side and vote the Democratic ticket," but he has so far declined all such invitations and stuck to his colors.
Leaving Woodstock, he attended school at the Seneca County Academy in Republic, Ohio, where his mother resided. After teaching school for a period he accepted a position on the Little Miami R. R. at Cincinnati, Ohio. In the latter part of February, 1861, while running on this railroad, he rode upon the locomotive which drew Abraham Lincoln from Cincinnati to Columbus, O., on his way to Washington to his first inaugural as president of the United States. President Lincoln spoke from the platform at each of the seven stations at which his train stopped. The next time he saw the president, Henry was in the ranks of the Army of the Potomac as a soldier when the President and General Joseph Hooker commanding the army reviewed the troops, just before the battle of Chancellorsville, in 1863. Henry enlisted on April 20, 1861, the first call for Volunteers eight days after, in Co. G, 5th Ohio Vols., and re-enlisting in the 55th Ohio Vols. Co. G, served to the end of the war, in both the Army of the Potomac and in Sherman's army from Lookout Mountain and Atlanta to the Sea.
At the close of the war, Mr. Kellogg settled in Savannah, Ga., was a revenue officer of the government for a long time both in Savannah and in Boston, Mass., and finally settled in Cortland, N. Y., in 1870. After conducting a grocery business for five years under the name of Cloyes & Kellogg, he sold out and formed a co-partnership under the title of Kellogg & Place, purchasing the hardware business of Wickwire Bros. In 1881 he bought his partner's interest and for twenty years has conducted his present business of Hardware, Stoves, Furnaces and Plumbing in his own name.
He married Miss Ella Quantock of Savannah, Ga., whose acquaintance he made while a soldier in Sherman's army, soon after the capture of the city. He has had three children. His son, James, aged eighteen, was just leaving Cortland Normal School in 1888 to enter Syracuse University, when taken suddenly ill and died in twenty-four hours. His oldest daughter, Florence, married and settled in Savannah, Ga., and his youngest, Carrie, likewise in Troy, N. Y.
Mr. Kellogg is the secretary of the Erie and Central N. Y. R. R. Co., and also director. He is railroad Commissioner of the city of Cortland, and director of the National Bank, treasurer and clerk of the Board of Trustees of the First M. E. church, and one of Cortland's oldest business men. He retains many pleasant memories of his boyhood's home in the lovely village of New Woodstock, and especially of the old home in the humble cottage under the hill. During a brief visit two years since, he wandered through the old churchyard, and among its inhabitants found more of his old friends than among the living.
Among other pleasant memories is that of Riley Bond, a most beautiful whistler, who would make better music than an organ. Also old "Squire Lathrop," loved by everybody. He drove to Belmont and found the remains of the old house where his father began housekeeping and where his brothers and sisters were born. He remembers the first artist who came to Woodstock to take pictures. He located in the parlor of Mrs. Collins' house, next door to Henry Knickerbocker's harness shop, and there took daguerrotypes, if the subject could sit still long enough. Henry had his picture taken, holding "Trip," his little dog, in his arms. This must have been about the year 1850. Those pictures have not faded or changed although over fifty years old.
Mr. Kellogg has been a member of the G. A. R. for thirty-one years, is past commander of Grover Post No. 98 G. A. R. and its present chaplain. James H. Kellogg, Camp No. 48 Sons of Veterans, was named after his deceased son.
------------------------
Brownson.
------------
Isaac Kellogg Brownson was born in Fenner in 1810. In 1838, he graduated at Madison, now Colgate University. He was ordained the same year at Peterboro, N. Y., and went as a Baptist missionary to Ohio, then the far, "wild west." He labored on that field until 1847, when he came to New Woodstock as pastor of the Baptist church, remaining five years. He then went to Michigan, then to Chittenango, N. Y., then again to Ohio, eventually returning once more to his native state, preaching for some years in Georgetown.
Mr. Brownson married Esther Payne, daughter of E. M. Payne, of Hamilton, N. Y. They had one son, Edward Brownson, who was drowned August 11, 1862, on his twenty-first birthday and was buried at New Woodstock.
Mr. Brownson's last pastorate was at Sherburne, N. Y. In 1850, he married Mercy W. Wetherbee, of Cambridgeport, Mass. Mrs. Brownson was a woman of superior education and assisted Mr. Brownson for several years in conducting a select school in New Woodstock Academy, and much of its success was due to her ability.
Mr. and Mrs. Brownson finally removed from New Woodstock to Fayetteville, where Mrs. Brownson died in 1890, her once bright intellect becoming clouded in her later year. Mr. Brownson survived her about ten years. He was a man of large stature, peculiar personality, and decided opinions. He was a keen thinker and a fine scholar, but lacked the power of imparting knowledge which Mrs. Brownson possessed in such a remarkable degree. A man of poetic fancy, he often contributed by his poems to the pleasure of an intellectual gathering.
------------------------
James Stuart.
------------
James Stuart was born in the town of Minden, Montgomery county, N. Y., April 22, 1808. When between two and three years of age his parents moved to West Eaton, N. Y., the place then being a wilderness. His parents built a log house and covered it with elm bark. When only six years of age he walked from his father's house to Morrisville, a distance of three miles through the woods to school. In the short days of fall and early winter, it would be dark before he could reach home, yet nothing but fear of bears would ever keep him from school.
In 1838, Mr. Stuart married Marinda, daughter of Captain George Maxwell, of Stow, Mass. Mrs. Stuart was aunt to Ex-Senator Maxwell, of Iowa. Their early home was in Eaton, on the homestead of his father which he purchased of his brother, William, the latter having purchased the Ebenezer Corbin farm at West Woodstock, now owned by Mrs. Philander Buell. Mr. and Mrs. Stuart had five children. Those living are Mrs. Elizabeth Stearns, of Truxton, Mrs. M. E. Cook, of Syracuse, and Mrs. F. C. Covil, of New Woodstock.
Mr. Stuart remained on the homestead until 1850. He then removed to New Woodstock, purchasing the farm known as the Cotes farm, a half mile west of the village. He still owns that farm, but resides in the village of New Woodstock, in the old "Elder Peck house," which he owns.
Mr. Stuart, though ninety-three years of age, still possesses the vigorous mind characteristic of him in younger days. He has been a constant reader of history, and with his retentive memory is able at present to convey to others what he has read. He is still ambitious and walks to and from his farm a half mile away. His motto has always been: "It is better for a man to wear out than to rust out."
Mr. Stuart died in July, 1901, since the above was written.
------------------------
Evergene B. Smith.
------------
Evergene B. Smith, the youngest child of Erastus and Julia A. Smith, was born September 17, 1853, about one and a half miles northeast of New Woodstock, his father at that time living on the old Hubbard place.
After living on several farms near New Woodstock, his parents moved into the village in 1864, and during their lifetime Evergene's home, while residing in his native state, was with them.
His district school days were spent mostly in the schoolhouse on what is now known as McKinley street; a few terms at the Brownson Academy, and one at present union school building. During the years 1869-1870, he attended Cazenovia Seminary, and was graduated in the commercial course from that institution. When he was fourteen years old, he united with the First Baptist church of Cazenovia and still maintains his membership in that denomination.
From 1871 to 1873, he clerked for T. F. Huntley. In the spring of 1873 he went to Waterloo, Iowa, where he has since resided with the exception of about three years prior to 1880, when he was back in his native town and again with T. F. Huntley. For the past twenty-one years he has been in the wholesale grocery line in Waterloo, Iowa. In 1890, with Messrs. Lichty & Hillman, they organized the Smith, Lichty & Hillman Co., wholesale grocers, and Mr. Smith being chosen president of the company, has filled that office continuously up to the present, all the while being one of the active managers of this very successful business.
On June 28, 1882, he married Agnes W. Williams, of Waterloo. Their children are Roger, aged 17, Paul 15, Margaret 13, Lawrence 11, and Merritt 3.
At present Mr. Smith is a member of the City Council from the third ward, the largest in Waterloo, having some 5,000 people out of a population of 15,000 in the city. Mr. Smith also holds in various institutions other positions of trust and honor.
------------------------
Worlock.
------------
The Worlocks trace their ancestry back to Mary, Queen of Scots. Robert Worlock, because of unwillingness to wed the girl of his father's choice, left Scotland, coming to this country by way of Quebec, and eventually arriving at Syracuse. He had a good education, and became a civil engineer. Many of his early surveys in Onondaga county are on record. He married Mary Aldrich, of Gloucester, R. I., and died in Fabius, N. Y., in 1810. They had four sons and two daughters. Two of the sons, Stephen and Lyman, settled at Bingley Mills. Stephen married Lucy Barber, of Fenner. By this marriage three sons, Thomas, Elijah, and Cyrus were born. Cyrus is still living. Thomas and Elijah came here from Bingley Mills in 1854, having bought the tannery at Floodport of John C. Loomis. They successfully conducted this business nine years.
In 1865, a Glove Company was formed, consisting of Erastus Abbott, J. L. Hatch, J. L. Savage, Thomas and Elijah B. Worlock. The tannery became company property and the glove factory was in the building now owned by M. R. Burdick. Over twenty hands were employed. Thomas Worlock attend to buying stock and keeping the books, and J. L. Savage was manager of the manufacturing department.
Extensive repairs were made on the dam at Floodport, and a flourishing business was done until the death of Thomas Worlock in 1872, when the company dissolved. E. B. Worlock's health had become poor some years before, and his share in the glove concern was drawn out previous to his brother's death.
In addition to the glove business, Thomas Worlock was a partner of John H. Fuller and R. W. Richmond in buying real estate. He married in 1863, C. Alice Gardner, daughter of Dwight Gardner of Sheds Corners. They had one daughter, Inez G., who died in 1890.
------------------------
Boyd.
------------
In 1896, Charles H. Boyd built a flour and feed store on the site purchased of W. F. Sims, who commenced business there in 1894, and was burned out in 1896. Mr. Boyd was born in Fayetteville, his parents coming to New Woodstock in 1860, when he was only six weeks old. His father, Charles Boyd, Sr., was employed by S. E. Morse in his wagon shop until Mr. Morse's death in 1899. Since that time Mr. Boyd has worked for himself at general repairing, making a period of over forty years at work in the same shop.
The education of C. H. Boyd is practical; acquired in the New Woodstock district school and the select school taught by Rev. and Mrs. Brownson. When Mr. Boyd was thirteen years old he became clerk for T. F. Huntley. Later he was foreman of Dr. N. P. Warner's lumber business. In 1878, he was in John Wanamaker's Chestnut Street store in Philadelphia. He worked a few months in the Cortland Wagon Works. With the exception of less than a year spent in these two places, his home has been in New Woodstock. Six years were spent in the cheese factory, and thirteen years in M. C. Wood's grist and saw mill, making the general repairs on both mills and doing all the sawing. In 1894 he was constable and collector for the town of Cazenovia, holding the office of constable until 1897. He was truant officer for the New Woodstock school at the same time. He is a member of the local lodge K. O. T. M. In 1890 he married Hattie Williams of Nelson. Their daughter Lulu is nine years old.
Mr. Boyd carries on a large feed and flour business, and it is conveniently located near the depot, having track connections with the railroad. He also owns the land where the sawmill stands, and has a joint interest in the mill with his two brothers, Louis and Ora Boyd. His brother Louis received most of his education in the Rome Deaf Mute Institute. For several years he has successfully conducted a barber's shop and a machine shop for carpenter work. In 1898 he married Jessie Beekman of Phoenix. They have one son.
The third brother, Ora, is employed by his brother, Charles, and possesses the family mechanical ability. He resides with his parents.
------------------------
Drake.
------------
Alfred Leonard Drake was born in Georgetown, N. Y., August 12, 1816. His parents were among the early settlers of the town, moving there from Connecticut about 1803. His mother was Aurilla Olmsted, a sister of Deacon Jonathan Olmsted, who settled in Hamilton, N. Y., and who was a member of the legislature, a constituent member of the New York State Missionary Convention, one of the founders of the Education Society, and who, in connection with Samuel Payne, another member of the family, contributed the land upon which the buildings of Colgate University are located.
Mr. Drake was the youngest of a large family, none of whom are now living, except one sister, Mrs. Sophia Drake Niles, of Cazenovia, N. Y., who is still active, bright and interesting at the age of ninety-three. In 1843, Mr. Drake married Louisa Putnam Brown, a native of Topsham Orange County, Vt. They had two daughters. In 1861, he removed with his family to New Woodstock, purchasing of DeLoss Greenman a part of the Savage farm at Floodport, at which place he remained until his death in 1872, when only fifty-five. Mr. Drake was an industrious, quiet, home-loving man, devotedly attached to his family and friends, a man whom little children loved, and there are still many who, through all the years, have cherished the memory of their genial, affectionate "Uncle Alfred."
Soon after the death of Mr. Drake the Elmira, Cortland & Northern, now the Lehigh Valley Railroad, was built, passing through the farm. Joseph Coley purchased the part east of what is known as "Drake Cut," Mrs. Drake retaining the remaining ten acres and the buildings in Floodport. Julius H. Clark, who married the youngest daughter, Luella A., has carried on the farm for the past two years, Mrs. Drake dying there in August, 1901, at the age of eighty-two. She was of Puritan ancestry, a descendant of the New England Emersons and Hales, and possessed the indomitable spirit of her forefathers. She was a practical, energetic woman, especially skillful with the needle. She, too, was the youngest of a large family, all of whom have passed away.
The oldest daughter, Mary Anzolette,2 now of Cortland, N. Y., married Grove H. Ellsworth of Auburn, N. Y., who died in 1883. Their children were Jessamine A., now a teacher in Cortland, and Raymond Drake Ellsworth, who died in New Woodstock in October, 1889, when nearly thirteen years of age, and is buried beside his grandparents in the village cemetery. A loved and loving child, he is missed and mourned.
---------------------------------------------------------------
2 - Publisher's note: One of the writers of this history; a graduate of Cazenovia Seminary, where she won prizes in German, French, Mathematics and for Ladies' Essay.
------------------------
Clark.
------------
Julius H. Clark was born in South Otselic, Chenango county, N. Y., in 1836, remaining in that place until twenty years of age, when he went to Utica, N. Y., enlisting from that city in September, 1861, as a private in the 81st Regiment, N. Y. Volunteers. He was soon made Duty Sergeant, and, at the battle of Fair Oaks, was promoted to First Sergeant. In 1862, Mr. Clark returned to Utica as a recruiting officer, whose duty was also to look up deserters. He has many interesting reminiscences to relate of adventures at that time with "Bounty Jumpers" and deserters, at one time having an encounter with the notorious Loomis gang.
Returning to army life in the winter of 1863, he served till January 9, 1864 under General Butler, who had his headquarters at City Point, Va. Mr. Clark was promoted to First Lieutenant, January 18, 1863, and was wounded in November, 1864 at Bermuda Hundred, remaining in hospital Chesapeake, Fortress Monroe, for two months.
After having served more than his term of enlistment, he worked in the machine shop of Wood, Taber & Morse, at Eaton, N. Y., till March, 1865, when he re-enlisted in Hancock Corps, U. S. Veterans as private; was again made Duty Sergeant. In April, 1865, General Hancock issued an order for two sergeants from each company to report to an examining board for examination for a commission from the secretary of war. Mr. Clark received a commission as second lieutenant. In the spring of 1865, he was appointed acting quartermaster for the regiment, holding that position until May 20, 1866, when the regiment was discharged. Mr. Clark served four and a half years in the army. His regiment was on duty at the hanging of J. H. Surratt.
May 23, 1866, Mr. Clark was married in Philadelphia to Miss Esther Nixon, of that city. Their home was for the most part in New York city and Hoboken until 1875. In 1880 Mr. Clark removed with his family to New Woodstock, buying a place in Floodport. Mrs. Clark died in 1882. They had nine children, all of whom are living but one little girl who died in infancy; Edward Livingston, of Syracuse; Julius Hitchcock, of Manlius, N. Y.; Harry Nixon, of Cazenovia; John Vesona and William Wait, of Waterbury, Conn.; Charles Andrede, of Manlius, N. Y.; James Delamere, of Syracuse, and Mary Estelle, of Lebanon, N. Y.
Mr. Clark married for his second wife, Luella A., youngest daughter of Mr. and Mrs. Alfred L. Drake, and they resided in the Drake homestead in Floodport.
------------------------
Huntley.
------------
Oliver Denison Huntley, son of Ezra and Eunice [Holmes] Huntley, was born in Stonington, Conn., July 3, 1802. At the death of his father ten years later, he entered a store in Norwich, Conn., as clerk, and at the age of twenty-three married Mary, daughter of Joshua and Olive [Lathrop] Stark, of Bozrah, Conn. During his residence in this town his two oldest sons were born; William W., of New Woodstock, and the late Dr. Huntley, of Trinidad, Col.
In 1830 the family moved to New York, settling in the town of Canajoharie. In this vicinity he remained thirty years, during which time his first wife died. The following year he married her youngest sister, Hannah Randall Stark, who survived him many years. In the spring of 1862 he removed to New Woodstock, where in company with his son, William, he kept a store, until his death, August 13, 1866.
He was the father of twelve children, six sons and six daughters. Two of his sons served their country during the Civil war, one of them giving up his life on the battlefield of Pleasant Hill.
After the death of O. D. Huntley the mercantile business passed into the hands of his son, T. F. Huntley. A year later, William W., became a partner, who sold back his interest three years afterward. T. F. Huntley conducted it alone a few years when he sold to James Reed, and moved to Syracuse where he died.
William W. Huntley and Mrs. Hattie Freeborn are the only ones of the family of sons and daughters remaining here who came in 1862.
William S. Huntley, oldest child of William W. and Maria [Buckley] Huntley, was born in 1875. He was educated in the New Woodstock schools. Aside from a few months spent in Syracuse, he has always lived in New Woodstock. He learned the tinner's trade of H. D. Ryder, form whom he bought the hardware business and has conducted it successfully since January, 1899.
On May 1, 1901, he married Florence, daughter of Alpheus and Julia [deClercq] Hendee, and lives in the Dr. N. P. Warner house.
His brother Charles is a student in Cortland Normal, and his sister, Edna, is still with her parents.
------------------------
M. R. Burdick.
------------
One of the business men of New Woodstock is M. R. Burdick, who was born in 1852, on Richmond Hill in the town of Truxton. His parents, Edward and Elizabeth [Richmond] Burdick, came to New Woodstock in 1865, living on the farm now owned by Seymour LaMunion. In his early manhood, Mr. Burdick made farming his work, and when twenty-three, began buying hides, gradually increasing his business, until it now includes harnesses, farming implements and vehicles of all kinds.
In 1899 he bought the old "glove factory," changing the lower floor to accommodate his business. The New Woodstock hall occupies the second story of the building. Mr. Burdick continues farming, owning a part of the Harvey Ellis farm on the Floodport road. In 1878 he married Allie, a daughter of Mr. and Mrs. Devolsen Morse. Mr. Burdick is a descendant of Kenyon Burdick, one of DeRuyter's earliest pioneers.
------------------------
Smith.
------------
Dr. A. D. Smith was born sixty years ago, 1841, on a farm located in the southeast corner of the town of Cazenovia. The towns of DeRuyter and Nelson lie contiguous to the town of Cazenovia. The old farm contained land in the two former towns, and was made very productive by the skill and industry of his father, Willard M. Smith, who was a successful farmer. Lucinda Harrington Smith, the wife and mother, was a superior helpmeet. It was about the year 1836 that the Smiths left a fine farming country and friends in Herkimer county to seek and build a fortune with little else than brain and brawn. After years of toil and frugal living they enjoyed the pleasure of prosperity and with a family of two sons and one daughter they remained on the farm until failing health compelled their removal. Father and mother spent their last years with the doctor, who was only too glad to make their lives comfortable and happy.
At the age of nineteen years, he who is now a physician and surgeon, went to school and taught school preparatory to getting a medical education, until he was twenty-four years of age. At this time, he began the study of medicine with Drs. Greenwood and Carpenter, of Erieville, N. Y. After a short time, he went to Michigan University, at Ann Arbor, then to Columbia College, New York City. Here he was graduated with honor, Anno Domini, MDCCCLXVII, Menses Martii, Die Duodecimo.
In April following he opened an office in Nelson Flats, N. Y. Having an opportunity to purchase the good will of Dr. McLellan, then of New Woodstock, N.Y., he did so and came in November of that year, where he has remained all but three years. In 1877-8-9 he lived in the village of Cazenovia where he taught Anatomy, Physiology and Hygine, in Cazenovia Seminary and practiced his profession when not otherwise engaged. Not being able to dispose of his property in New Woodstock, and with impaired health, he returned to his old field, where he expects to remain, till "the lease of life expires." He has been burdened, except the last eight years, with that most uncompromising nervous disease, Asthma, which has been a "holy terror," and a handicap of the best years of his life, yet the doctor is better at sixty than at fifty years of age, and has a fair prospect of smoothing the pathway of his many friends and patrons that leads to that bourne from which no traveler returns. And yet, the equinox, where the sun of life crosses the equator of our existence, may already be in sight, as viewed from the heights on the other shore. Having ascertained a panacea for the bane of his life gives him hope that he is immune from all those diseases that are allied or follow in the wake of Asthma. The price of its return, if in the power of man for speculative purposes would meet with as much of a rebuff as did Satan when he offered the Master the whole world to fall down and worship him. Such is the magnitude of the contemptuousness of always being choked; who could rise very far above the common plane of life with such a mill stone about his neck.
The doctor married Miss Martha M. Smith, of New Woodstock, N. Y., in the year 1859, and the year 1871 brought to them a son, T. G. Smith, who married Mrs. Margaret Cook, of Boston, Mass. They now reside in the city of Los Angeles, Cal. The wife, who might with propriety be called a business woman, is a real estate dealer, and he is the collector for the Electric Light company of the city, a pleasant and profitable employment. He is an only child, and received his education in Cazenovia Seminary. He was eight years with Pettingill and Andrews, a wholesale house for electric supplies in the City of Boston.
Dr. Smith has practiced his profession nearly thirty-five years, and intends to die in the harness. Financially he is not a great success; religiously, he is a Unitarian; politically, he is an Abraham Lincoln devotee, and McKinley Republican. He heartily endorses the lamented Lincoln's motto, "Malice toward none, charity for all."
------------------------
Newell V. Freeborn.
------------
Newell Van Renssalaer Freeborn, of the firm of Maynard & Freeborn, Erieville, N. Y., is the son of Wm. H. Freeborn, and was born in New Woodstock, February 18, 1876.
When quite young he developed a taste for the mercantile business and secured a position as clerk in the employ of C. A. Fox, where he worked for one year. Wishing to further his education, he took a course of study at the Rochester Business University, from which he graduated in 1894.
After graduation, he entered the employ of F. E. Richardson, a grocer of Cazenovia, N. Y. Later he obtained a more lucrative position at Osceola, N. Y., where he was similarly employed in the store of J. A. Cowles. From there he went to Erieville and became manager of the general store of Hon. C. E. Maynard. After two years of efficient service, he became a partner.
In October, 1900, he was married to Miss Jennie Seaver, of Erieville, N. Y.
------------------------
Fox.
------------
Charles A. Fox, who came to New Woodstock in 1877 as clerk in T. F. Huntley's store, was born in DeRuyter in 1844, in the house that was the birthplace of the present secretary of the treasury Lyman J. Gage, and of A. G. Richmond. His parents were Hubbard and Maria Finch Fox. His father was a harness maker and dealer until 1857 when he began preaching and joined the Oneida conference. He held several pastorates, New Woodstock among the number. He died in 1893.
Reuben L., an older brother of Charles, has held various responsible offices in the New York state Republican party. The only sister, Nettie, married the late T. F. Huntley, and now resides in Syracuse, her two daughters living with her. Her eldest daughter, Florence, a remarkably bright young lady, died of consumption some years ago. The youngest brother, Adett, spends part of his time here in his brother's family.
C. A. Fox was educated in the common schools and at Cazenovia Seminary. In 1862, he married Helen, daughter of Alanson Banks, of Preble, and was a farmer there for fifteen years before coming to New Woodstock. In 1887 he commenced business as a merchant, purchasing what was once the old conference "haus" and academy, which was moved to its present site and fitted up for a store in 1874. He carried on a successful business until the spring of 1901, and then sold out his mercantile interest to Cummings & Stoddard.
Mr. Fox has held several town offices, is a charter member of the A. O. U. W., and has been for many years an efficient member of the New Woodstock Methodist church. The family were originally from Connecticut, coming first to Sherburne, N. Y., then moving to Pitcher, where they lived on the old Fox farm. [Since the above sketch was written, Mr. Fox has been elected Supervisor of the town of Cazenovia.]
---
New Woodstock - Index
Madison County site
---
You are visitor
since 25 Aug 2011 -- thanks for stopping by!

There were 6801 visitors to our previous host from 24 Jan 2005 to 25 Aug 2011.
---
Last updated: 25 Aug 2011
---
This page is maintained by Tim Stowell. Send any suggestions to him.
&copy Tim Stowell 2005-2011