Welcome to Chenango County, NY
Genealogy Resource Site
Choose your color
---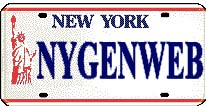 This site is associated with NY AHGP, American History and Genealogical Project,
the NYGenWeb Project, and the USGenWeb Project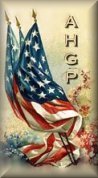 Read more about the NYGenWeb project.
---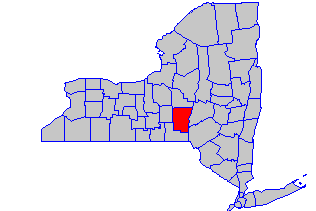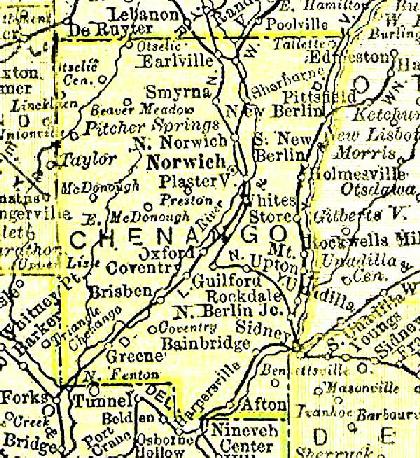 1895 Map of Chenango
---
History of Chenango County
---
Chenango County, New York was created March 15, 1798. Chenango County was organized from Herkimer and Tioga counties. It had ten townships and it covered an area nearly twice as large as it does today. The original towns were Cazenovia, Sangersfield, Hamilton, Deruyter, Sherburne, Brookfield, Norwich, Greene, Oxford and Jericho. The county seat is Norwich.
Population
1800
16263
1810
21704
1820
31215
1830
37238
1840
40785
1850
40311
1860
40934
1870
40564
1880
39891
1890
37776
1900
36568
1910
35575
1920
34969
1930
34665
1940
36454
1950
39138
1960
43243
1970
46368
1980
49344
1990
51798
2000
51401
Year
County Rank
1970
802
1980
816
1990
863
2000
900
---
Information by Towns
---

- Off site


- On this site


- Future Projects
---
Information by Subject

Annals of Oxford - H. P. Galpin, 1906


Advertisements from 1869 - 70 Business Directory

Select Bible Records


Bios from 1880 History of Chenango County and other sources


1898 Book of Biographies


Miscellaneous Chenango Births


Researcher's Brick Walls

1869 - 70 Chenango County Business Directory

The Chenango Canal

Chenango Cemeteries


Census Scrap - 1810 Pharsalia


Census of Pensioners, 1840


Collection of facts and remembered items - Town of Sherburne
---

Death & Marriage Notices - Oneonta Herald
from 16 March 1853 | from 6 Jan. 1858 | from 24 Jul 1861 | from 4 Jan 1864
from Mar 1867 | 1869 | 1871-1872 | 1873
Oneonta Herald & Democrat - 1878
---

Early Settlers of Chenango County

Chenango Family Trees

GAR Posts in Chenango County

Selections from 1850 History of Chenango County by Hiram C. Clark


1880 History of Chenango and Madison Counties


Chenango History First United Methodist Church - Greene


1880 History of Chenango County - Towns


History of the Town of Coventry - Oliver P. Judd - 1912
---

Post a Chenango County Query
---
Future Projects
These items are coming attractions, added as time permits.

Selected Births, Marriages, Anniversaries


Interesting Tidbits from old newspaper clippings.


Oxford Academy Jubilee
---
Search the Chenango County NYGenWeb site
This will allow you to search the contents of all the publicly available WWW documents at this site.
---

30 May 2008
---
Alternative Search Engine
Coming soon!
---
Community Announcements
---
Join the Chenango County Mailing List
A list dedicated to finding cousins in Chenango County.
---
These are some of the sources currently available for Chenango County:

Guernsey Memorial Library
and


Otis A. Thompson Local History Room
Email contact
3 Court Street
Norwich, NY 13815

Hours
Monday thru Friday 1:00 - 5:00
Saturday 9:00 - 1:00
Sunday 1:00 - 4:00 Sept - June
Closed Sundays - July & August


Contents of Local History Room

Family folders, historical files, photographs, county histories, cemetary records for many parts of the county including Mount Hope in Norwich, Bible records, and census records. Many of these sources are indexed including the 1850 Federal census for Chenango County.
---
Oxford Memorial Library
Fort Hill Park
Oxford, NY 13830
607-843-6146
---
The Chenango County Historical Society
45 Rexford Street
Norwich, NY 13815-1121
Phone 607.334.9227

The County Historian's Office located in the Historical Society's building has:

Phone: 607-337-1845
Fax: 607-334-7809

Family folders, Town folders, photographs, census, Bible, and some town records. The Historian also has a computer link that for a $10 fee per search will give you all the indexed references to a given name in the Historian's office.
---
County Clerk
Chenango County Office Building
Court Street
Norwich, NY 13815

The County Clerk's office contains records and deeds recorded since 1798. These are indexed. The Surrogates Office contains all the wills recorded in the county since 1800. These are also indexed and can be copied for $1.00 per page.
---
Other County Libraries containing collections: Greene, New Berlin, Sherburne, Smyrna and South New Berlin
---

Central New York Genealogical Society
---

View a map of Chenango County from the census bureau.

Chenango County place names - (alphabetical) from the US Geological Survey. Then you can view a map of that place.
---
About the NYGenWeb Project.
A message was sent out over the GEN-NYS-L list in June 1996 asking if anyone would be interested starting a NYS GENWEB page similiar to a highly successful project underway in Kentucky. Many people expressed an interest in this idea. About the same time, Jeff Murphy, coordinator of the KYGENWEB, decided to go national with the idea, and out of that grew the USGENWEB project, and the NYGENWEB project.
At the same time, volunteers were found who were willing to coordinate the collection of databases and generally oversee the contents of the web page. Contact the volunteer shown on the county page off the main New York page - http://www.rootsweb.ancestry.com/~nygenweb/ if you have a desire to add your data to the database.
---
You are visitor
since 25 Aug 2011 -- thanks for stopping by!
There were 22,124 visitors to our former host from 12 Apr 2005 to 25 Aug 2011 and before that there were 100,000+ visitors from 18 Nov 1996 to 12 Apr 2005.
---
Last updated: 25 Aug 2011
---
[New York History and Genealogy][AHGP]
Maintained by Tim Stowell
Copyright 2005-2011